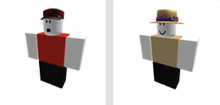 Hi, Im Leroy8888 / Mrpotatohead132 these 2 names are my Roblox names. Most of the time im online on Fantastic Frontier. I prefer playing games on roblox and help them grow by Suggesting ideas and reporting bugs. Im also part of their discord in which my name is Mr. Skits However, im not really a guy that talks alot so i'll mostly be active in FF images or bug reports.
Im well expierenced with games like FF, Galaxy, Beyond the starts, The labyrinth, A Pirate's tale and many more. These are all ROBLOX games.
I have 2 accounts on ROBLOX, Mrpotatohead132 is my alt account. In which I play with friend and test and odd games. Due to a massive mistake of me I put the age of it below 13 and im pretty sure any ROBLOX player can tell that is probably the biggest mistake you can make on the site.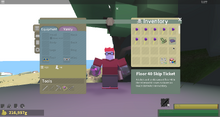 My Main account Leroy8888 mostly sticks to grindy games such as Galaxy and Azure mines. This account unlike my alt is above 13 so less filter hurray...
I also have a steam account, but that is not of importance yet.
(Being inactive on this wiki at the moment, trying to learn how to maintain and create / edit the wiki on another wiki)
You do be surprised if you actually knew how many soundtracks of Rayman 3 are used in this game ;). not too mention, plum juice
My favorite pages
Community content is available under
CC-BY-SA
unless otherwise noted.